Uncategorized
Just Like the Old Days: JRB Can't Catch a Break on High Stakes Poker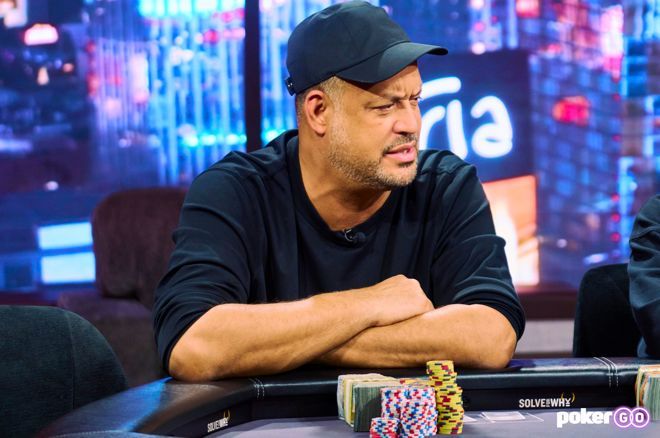 Back in the "old" days, Jean-Robert Bellande ran ice cold on just about every televised poker show. On Episode 3 of High Stakes Poker Season 11, which aired Monday on PokerGO, it was a bit of a throwback for the high roller.
"JRB" was joined on the felt by the same opponents as we saw last week in Episode 2, minus Eric Persson, who punted off over $500,000. The returning players included Charles Yu, Andrew Robl, Rob Yong, Rick Salomon, and Ferdinand Putra. Robl had everyone covered and then some with nearly $2.2 million in chips when the show began. Here are the initial stacks:
| Player | Chip Stack |
| --- | --- |
| Andrew Robl | $2,178,000 |
| Rob Yong | $1,127,000 |
| Rick Salomon | $984,000 |
| Charles Yu | $736,000 |
| Ferdinand Putra | $685,000 |
| Jean-Robert Bellande | $390,000 |
Watch Eric Persson Put on a Punting Clinic
Cooler Right Off the Bat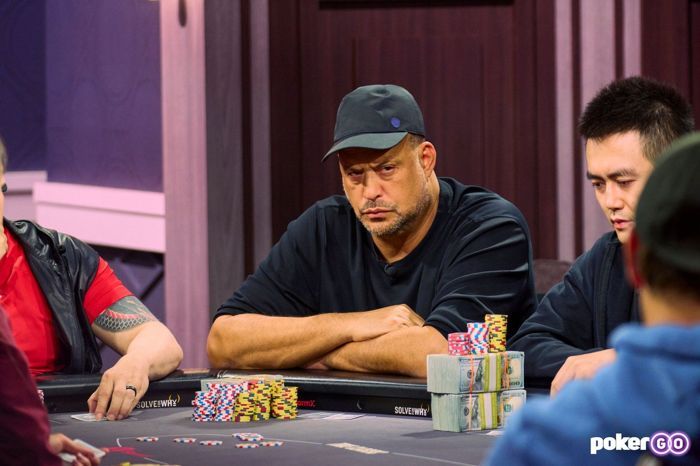 It took no time for the High Stakes Poker action to get juicy. On the first hand shown, Robl raised the $4,000 straddle up to $15,000 with 4♦4♥ and received a call from Bellande's Q♣8♣ in the straddle.
The action flop came A♣4♣10♠ – set versus flush draw. Bellande checked and then called a bet of $20,000 before catching the flush on the 9♣ turn. This time, JRB led out for $40,000 and his opponent called.
When the 9♦ on the river paired the board, Bellande checked, but was unable to find a fold against a bet of $80,000. The $315,000 pot went the way of Robl, who always seems to have JRB's number. Moments later, Bellande would lose with pocket kings to a flush on the river against the same player in a $211,000 pot.
Bellande has a history of bad luck on televised poker shows, although that's changed a bit in the past year or two. Early in Episode 3, it appeared he was heading back to the old days.
Robl's run of good fortune was halted in a pot against Salomon when Q♦10♣ on a board of Q♥9♠8♦7♠ ran into Salomon's nut straight.
Can Robl Plant the Dagger?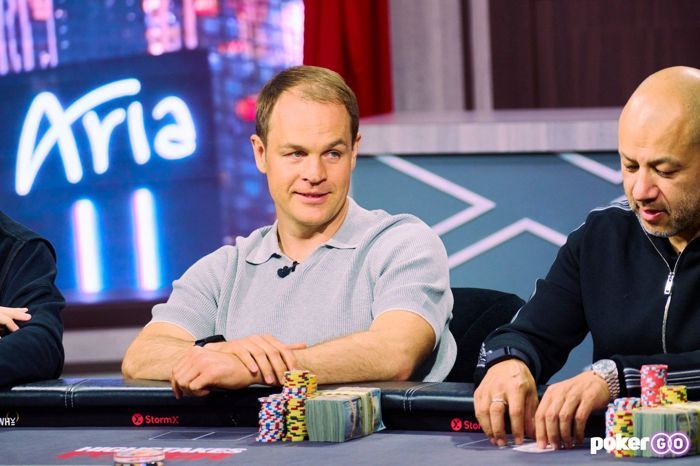 With Bellande steaming from his rough start to the session, he limped on the button with A♠7♠ and then moved all in for $111,000 after Robl, in the big blind, bumped it up to $45,000 with 7♣6♣. Given he already had committed so much to the pot, the high roller legend called and off they went to the first of what would be two boards.
The first run-out was 6♦4♥2♦Q♣8♣, going Robl's way (of course) via third pair. But the second board of 6♠10♥A♣5♥K♣ was more favorable to the tilted high-stakes pro. With that, the $236,000 pot was evenly split.
Bellande's bad luck would continue against Salomon moments later, but he avoided disaster with Q♠10♠ on a board of 7♣6♠K♦8♣9♣ as his opponent held the nut straight. Following a $16,000 river bet, JRB folded to a $60,000 raise and lived to fight another day.
Yong Gets the Dream River Card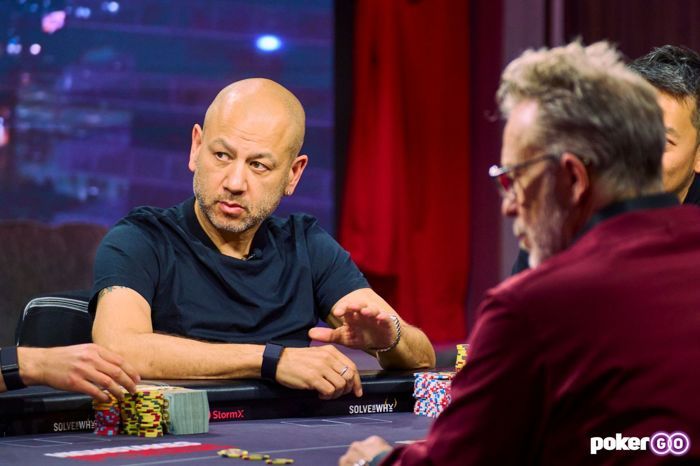 Yong, who appears regularly in the highest stakes televised and non-televised cash games, wasn't active much during Episode 3. But he'd wrap the show by taking down the largest pot thanks in part to a generous river card.
Preflop action went as follows: Robl made it $7,000 with A♣K♠ before Yong three-bet to $30,000 with A♥7♥. With both players sitting on well over $1 million, Big Slick opted to just call instead of bloating the pot too much preflop.
The flop came out 2♥8♥7♠, great for Yong, who downsized his bet to $20,000, which didn't convince his opponent to fold. After the 3♠ was exposed on the turn, it changed nothing, and Yong's $50,000 bet didn't turn Robl into a believer, so he made the call.
When the A♠ appeared on the river, it was the exact card Yong wanted as it gave him two pair, and his opponent top pair with top kicker. He fired out a $125,000 wager, just the right price to get a call. Yong took down the $455,000 pot, the biggest of the night, to finish off the third High Stakes Poker episode of Season 11.
Episode 4 of High Stakes Poker Season 11 will air next Monday (August 28) at 5 p.m. PT on PokerGO.
Past High Stakes Poker Season 11 Episodes
Check out our past recaps from Season 10 of High Stakes Poker on PokerGO:
*Images courtesy of PokerGO

#Days #JRB #Catch #Break #High #Stakes #Poker