Uncategorized
Rounders 25th Anniversary: Erik Seidel Says Film Accurately Portrayed NYC Underground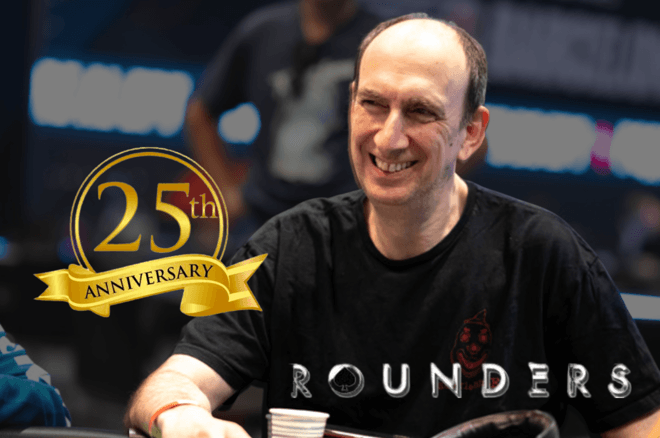 There are many reasons Rounders, which this week is celebrating its 25th anniversary, is universally recognized as one of the greatest poker movies of all time. The A-list casting. The memorable characters. The tense and atmospheric poker scenes. The list goes on.
Another reason for Rounders' success is its accurate depiction of New York City's underground poker world, including of the fabled Mayfair Club, where the likes of Stu Ungar and Steve Zolotow cut their teeth and established themselves as poker greats. In fact, the Teddy KGB-operated Chesterfield Club at the center of Rounders was inspired by the real-life Mayfair Club.
Another poker legend who came up in the New York underground is Erik Seidel, who made a cameo in the film via real-life footage of his heads-up match against Johnny Chan in the 1988 World Series of Poker (WSOP) Main Event.
PokerNews recently caught up with Seidel to learn more about his Rounders cameo, getting to play with Matt Damon and the movie's accurate portrayal of the New York poker underground.
Read About Johnny Chan's Cameo In Rounders!
"I Ha(d) to Play the Donkey"
Anyone who has watched the movie knows the scene in question. Mike McDermott, played by Damon, sits in his apartment watching the heads-up battle between Seidel and Chan that led to Chan winning his second consecutive Main Event. In the final hand of the tournament, Seidel bets into Chan on each street before eventually moving all in on the river, only to learn that Chan had been slow-playing a flopped straight.
"He (Chan) knows his man (Seidel) well enough to check it all the way and risk winning nothing with those cards," states Petra, a character in the film played by Famke Janssen. "And he owns him."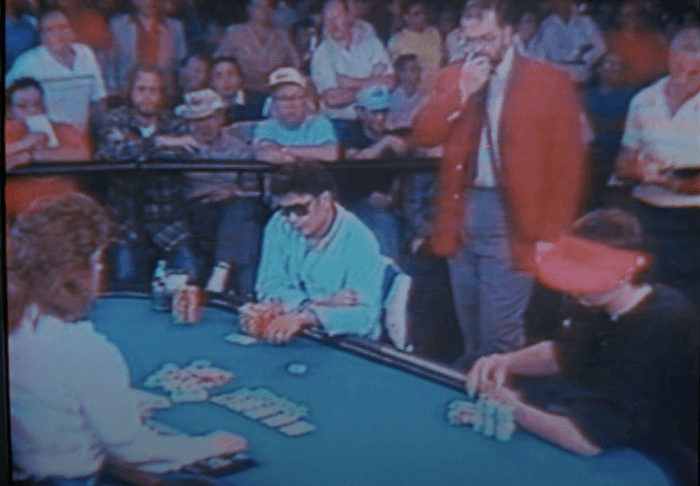 Understandably, Seidel, who was in his late 20s in the now legendary clip, wasn't too fond of his portrayal when he was initially approached about appearing in the movie.
"I was a little taken aback by what was written originally from that one scene where he's watching Chan," Seidel told PokerNews. "But I don't think it took me too long to realize, first of all, there was a lot of truth in it; I didn't play particularly well against Chan, and second of all, I thought it was very cool John Dahl, who was the director, would be making a poker film. I had been a fan of his, I had seen Red Rock West, and The Last Seduction I thought was awesome. So for me, it was exciting that he was going to direct a poker movie. And so I came around fairly quickly to the idea that this was pretty cool. That even if I have to play the donkey."
While Rounders wasn't a box office hit, the movie quickly developed a cult following and is responsible for introducing countless players to the game during the Poker Boom.
"I think that it was responsible for bringing people into the game," Seidel said. "I think a lot of people watched it and kind of got caught up in the idea of playing poker for a living. So it was a very influential and impactful movie for players."
Read About Erik Seidel's Creative Side!
Playing With Matt Damon
How did Seidel's cameo in arguably the greatest poker movie of all time impact his poker career? "I didn't really feel like it had a big impact on me," he said. "It wasn't like I was walking down the street and people were chasing me. I didn't really see any day-to-day impact from it."
But the movie appearance did give Seidel the opportunity to play with Damon, who along with co-star Edward Norton played in the 1998 WSOP Main Event to promote the movie.
"I remember that they were playing and I remember there was a certain amount of excitement because they were playing," Seidel recalled. "I don't really remember how long they lasted or anything like that. I think I met Matt (Damon) sometime after that, he was playing a cash game at Bellagio. And I've got to say, I've certainly met a fair amount of celebrities, (and) he is just the nicest guy. He really is. And I've played with him a bunch of times since then. He's just always, he seems like a very down-to-earth kind of star, which can't be easy when you're a star of that magnitude."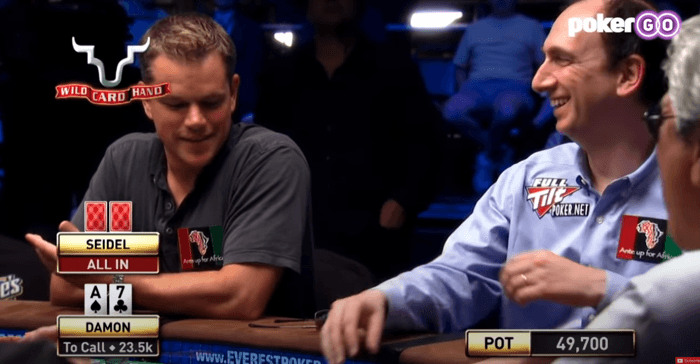 Seidel had another moment in the pop culture spotlight a decade later with a non-speaking cameo in a 2009 episode of Curb Your Enthusiasm, but he said it wasn't related to his appearance in Rounders.
"That was the result of a charity auction. And I love the show, so it was just that I thought the idea of being in a scene might be really fun."
Capturing The Mayfair's Ambiance
With its scenes of dim, smoke-filled backrooms occupied by shady and colorful characters, Seidel, a lifelong New Yorker, said he thought the film did a good job accurately portraying New York City's underground poker scene.
"Yeah, I think it did. It was based on the Mayfair and one of the locations of the Mayfair, which is where (Rounders writer) Brian (Koppelman) played and I think (writer) David (Levien) played as well, so they had a sense for what it would look like. And I think they did capture the ambiance of the old Mayfair Club. There was a location where it was in the basement on 25th Street I think, between Park (Avenue) and Madison (Street), and that was basically what it was based on."
To see Seidel in Rounders, check out a clip of the iconic scene that is available on YouTube.
*Photo courtesy of PokerGO

#Rounders #25th #Anniversary #Erik #Seidel #Film #Accurately #Portrayed #NYC #Underground