Uncategorized
Why is Australian Poker Room Banning Players Without Explanation?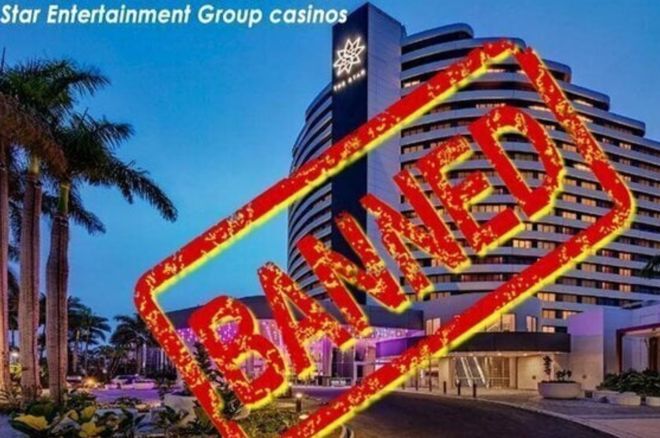 Star Casino Sydney is apparently banning players without providing a reason, and one high-profile player believes it could be the result of the casino's recent money laundering allegations.
The Star Entertainment Group, which owns six major casinos in Australia, reported $1.26 billion losses during the first half of 2023. Much of that had to do with an October 2022 financial crimes issue that resulted in a A$100 million fine ($62 million USD) and a temporary license suspension.
Alex Lynskey, who finished seventh place for $1.5 million in the 2018 World Series of Poker (WSOP) Main Event, is banned from playing at the popular card room as of December 2022. The Australian poker pro with over $4.4 million in The Hendon Mob results, told PokerNews that he believes the money laundering scandal was due to "ineptitude in management."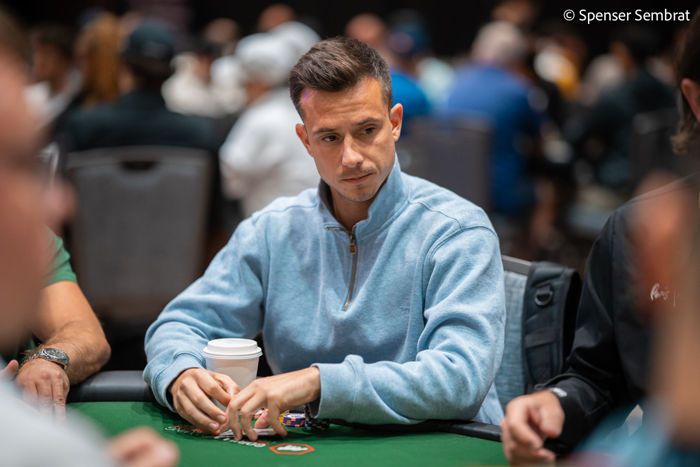 Lynskey, and numerous other pros and recreational players, have been banned from the casino without being given an actual explanation, he claims.
"In order to be seen to be doing something about this they have issued exclusions to many of their patrons who have made large transactions at the property in the past," Lynskey explained as to why he believes the players are being banned. "Probably a case of throwing a net to catch 20 criminals but 1,000 innocents have been caught in the crossfire, many of those are pro poker players who have perfectly legitimate reasons for these transactions."
Lynskey is part of a Change.org petition that was created by Craig Abernathy. In the petition, which had 447 signatures at the time of publishing, Abernathy wrote, "The Star Entertainment Group of casinos has been issuing more than half a dozen of Australia's best poker players a Withdrawal of Licence under Common Law, stating they cannot enter or remain at The Star, Gold Coast; The Star, Sydney; Treasury, Brisbane indefinity, and if they do so the casino may advise the police and take further action against them."
Najeem Ajez and Rehman Kassam, both with over $1 million in The Hendon Mob cashes, are among the banned players listed in the petition.
The World Poker Tour (WPT) is coming to The Star Gold Coast Sept. 14-27, and that series includes a Main Tour event. Lynskey, and many other players banned from the casino brand, are disappointed they won't be able to play in a major poker event on their homeland. As such, they're hoping the Change.org petition can influence those in power at the casino to reverse the bans quickly.
Why are They Banned?
Casinos are almost always tight-lipped when it comes to addressing player bans. But the poker players who are 86'ed from the Star properties asked management for an explanation as to their ruling, and they weren't given one.
"The Star is not required to provide reasons or justifying the exclusions nor the information relied upon making the decision to exclude," is the response they were given.
In Australia, a Withdrawal of Licence (WOL) is used as a Common Law when a business desires to ban a patron from the establishment. While, according to the law, there's no requirement for the casino to provide an explanation for why a player is banned, it's likely that most within the poker community would agree the players should be given a reason, at the very least.
"They have basically said, 'it's our property and we can do what we like, you're banned and we don't need to tell you why,'" Lynskey said.
In the Change.org petition, the author asked for those within the poker world to sign it to "support the current group of poker players excluded." He explains that his goal is to have the player bans re-assessed and to have "all details explained to each player in full."
PokerNews reached out to the casino for comment and a spokesperson responded, "We are unable to comment on exclusions."

#Australian #Poker #Room #Banning #Players #Explanation