Uncategorized
Daniel Negreanu, Phil Hellmuth, Daniel Weinman Poker Trading Cards are Coming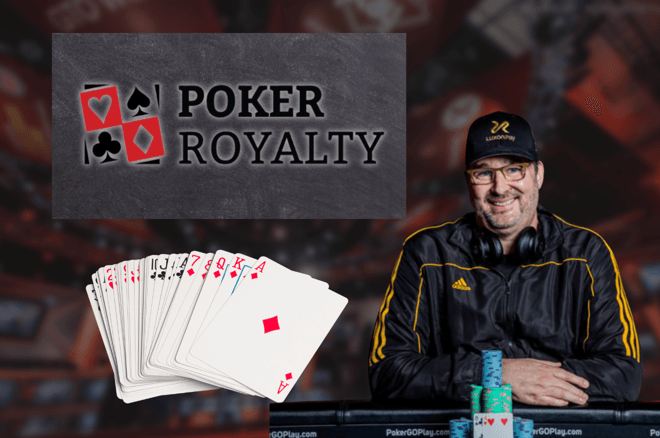 Leaf Trading Cards and Poker Royalty are set to bring some unique and highly coveted poker trading cards to the market in 2024, featuring some of the biggest names in the game, including Daniel Negreanu, Phil Hellmuth, and Daniel Weinman.
Weinman, the 2023 World Series of Poker (WSOP) Main Event winner, is already an ambassador for Poker Royalty, founded by Brian Balsbaugh, a prominent poker agent.
Leaf Getting in on Poker Boom 2.0
Weinman won the largest Main Event in history (10,043 players), one of many signs that poker's popularity is on the rise. As such, Leaf, a popular sports trading card brand, is getting back in on the poker action and teaming up with Poker Royalty for the first time since 2011.
The exact release date and complete list of poker players to be included in the set isn't yet available. But previous similar sets have included 200+ cards of poker players and celebrities. The 2011 Leaf set featured a mix of poker pros and celebrity poker players such as comedian Brad Garrett. You can even purchase a dual auto card of Hellmuth and fellow world champ Huck Seed on eBay.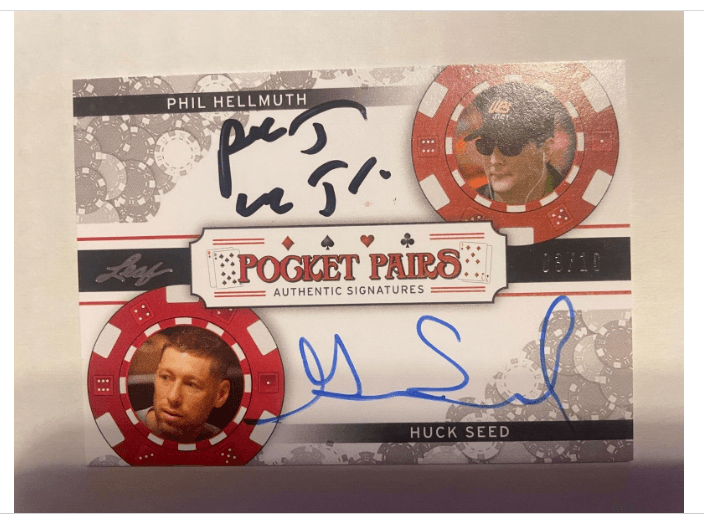 The poker trading card partners also teamed up in 2006, 2009, and 2010.
"Like a lot of kids, I collected sports cards growing up," Weinman said. "To think I will have my own trading card is crazy to me and I'm really excited about it. I remember seeing those poker cards years ago and seeing a Hellmuth, Negreanu, and a Tom Dwan card. Now Leaf is bringing this idea back with new players and someone out there will find my signed card. I love it."
Poker Players Love the Hobby
The poker community is full of hobbyists, so there should be a significant amount of interest in the upcoming batch of Leaf poker trading cards. Take, for example, Jared Bleznick, a skilled recreational player who owns Blez Sports Cards.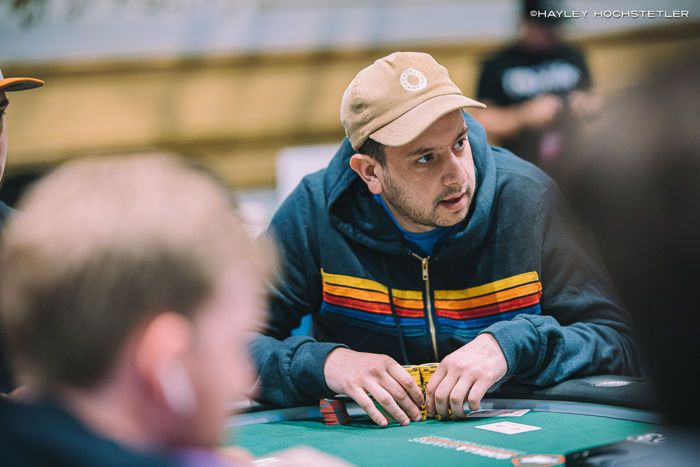 There aren't many people more fascinated with sports cards than Bleznick. In 2022, the poker player whose mantra is "sports cards," put a $1 million bounty out on a coveted LeBron James Triple Logoman card. He wasn't able to acquire the card, however, which sold for $2.4 million in June 2022.
Tana Karn, founder of the RunGood Poker Series (RGPS), hosts sports card group breaks and is an avid collector. Other prominent members of the poker community who embrace the trading card hobby include Tom Marchese, Jon Turner, Joe Stapleton, and many others. There should be a big enough market for Leaf and Poker Royalty to find success in their upcoming poker trading card partnership.

#Daniel #Negreanu #Phil #Hellmuth #Daniel #Weinman #Poker #Trading #Cards #Coming