Uncategorized
Rounders 25th Anniversary: Johnny Chan Reflects on Cameo, Meeting Matt Damon & More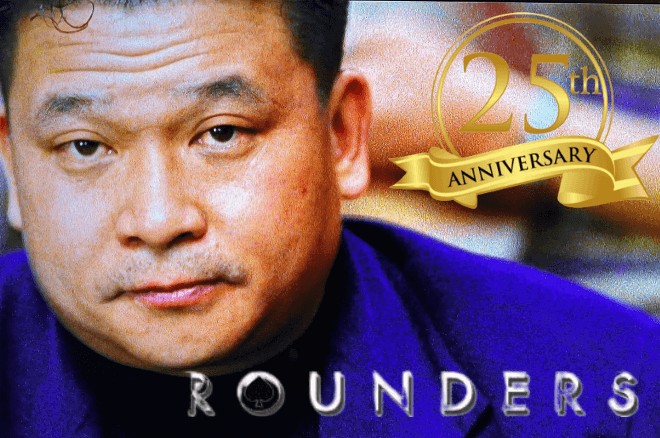 Rounders, considered by many to be the best poker movie of all time, is celebrating its 25th anniversary.
The film, which was written by Brian Koppelman and David Levien and released by Miramax, starred Matt Damon and Edward Norton. The former portrayed the main character Mike McDermott, who famously bluffed two-time World Series of Poker (WSOP) Main Event champ Johnny Chan, who had a big cameo in the film.
PokerNews recently spoke with the Poker Hall of Famer to reminisce about his brief Hollywood stint two and a half decades ago.
5 Things You Didn't Know About the Poker Movie Rounders
How He Came to Be in Rounders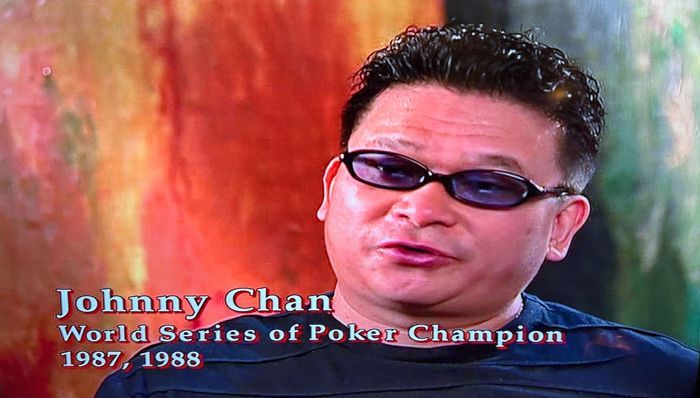 Not only did Chan make a cameo in the film, but he also appeared via real-life footage of the WSOP Main Event, specifically the 1988 WSOP Main Event when he defeated Erik Seidel heads-up to win the title for the second year in a row.
"The producers came to me and wanted me to release my footage of 1988 when I beat Erik Seidel. So, I was just going to sign them and let them do it, and then my daughter found out Matt Damon was going to be in the movie," Chan told PokerNews. "She wanted to meet Matt Damon, so I thought ok, I'm not going to sign it unless I can either be in the movie or meet Matt Damon. So, they added that to the script for me, I wasn't supposed to be in the movie at all, but they added that extra scene for me and we had the opportunity to meet Matt."
As for filming his scene against Damon, that took place at the Trump Taj Mahal in Atlantic City.
"We were at the Taj Mahal. He doesn't know anything about poker back then, so we get to know each other, we party a little bit, and I teach him a thing or two about poker basically. The next day we're shooting at the Taj and the rest is history"
Old School vs New School: Negreanu Breaks Down 'Rounders' Final Hand
Vegas, the Boom, and a Movie Premiere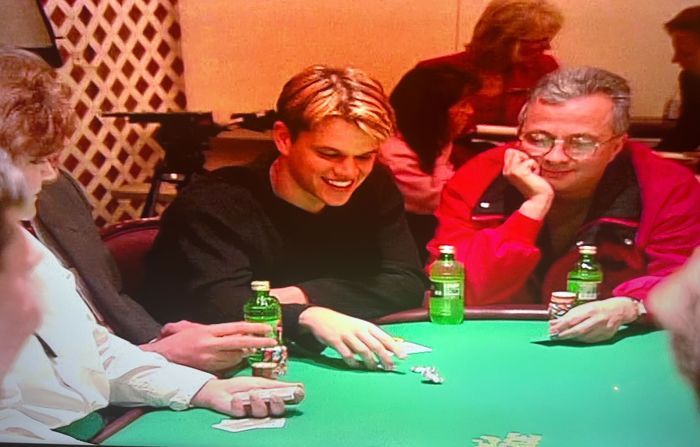 Before the film was released, both Norton and Damon traveled to Las Vegas to compete in the 1998 WSOP Main Event, something Chan remembers fondly.
"We took pictures together. They were both in the WSOP. They got to meet a lot of poker players. They loved it. They met a lot of good poker players. They came by and said hello, took pictures, they were cool guys, they were really nice guys."
A few months later, Chan traveled east for Rounders official premiere.
"We went to the premiere in New York. We went there and met all the actors, actresses, producers. Everyone had a great time. We had dinner, talked a little bit, and just wished the best for the movie."
While the film wasn't a huge hit, it did manage to nearly double its budget. What's more, it would go on to gain a cult following and helped contribute to the "Poker Boom."
"We opened the gate for poker. A lot of young kids saw that movie and started to learn poker," said Chan. "Next thing you know online poker is coming, WPT is on TV, and then the Poker Superstars started shooting the shows. The rest is history, that's why poker has gotten so big today."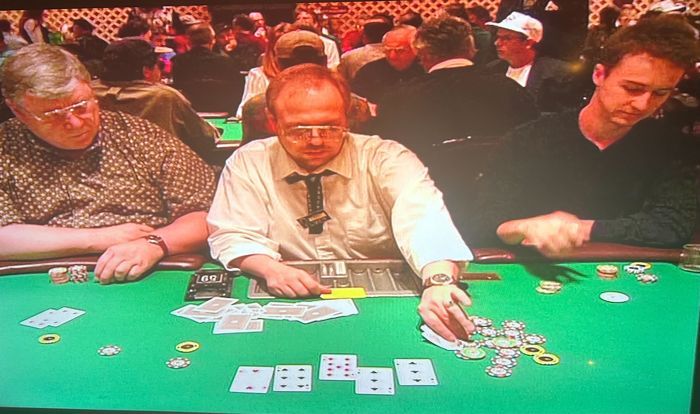 When was the last time Chan watched Rounders and what did he think of it as a feature film?
"Probably a year ago maybe. They have the reruns everywhere around the world. I was in Macau and they had the reruns," he shared. "[The movie] was accurate of the old days, not only in New York but also in Texas. People traveled from town to town, home game to home game, and that's how it was in the good old days."
For those who want to hear more from Chan on Rounders, they can listen to him alongside, Phil Hellmuth, Chris Moneymaker, and Chris Ferguson on the "Poker Pros" commentary track available on both DVD and Blu-Ray.

Executive Editor U.S.

Executive Editor US, PokerNews Podcast co-host & 2013 WSOP Bracelet Winner.

#Rounders #25th #Anniversary #Johnny #Chan #Reflects #Cameo #Meeting #Matt #Damon