Uncategorized
Rounders Star Matt Damon Remembers Being Busted by Doyle Brunson at WSOP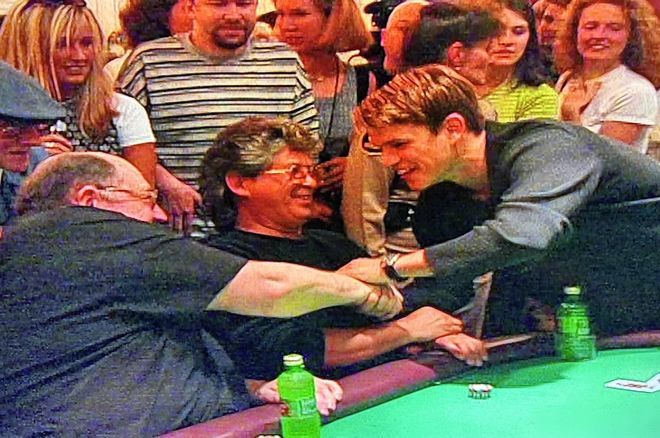 Rounders, considered by many the best poker movie of all-time, celebrated its 25th anniversary on September 11.
The iconic film starring Matt Damon and Ed Norton wasn't originally a box office hit, but it grew into a cult classic following the poker boom during the 2000s. Prior to its release, the two main movie stars were invited to participate in the 1998 World Series of Poker (WSOP) Main Event. Damon was officially the 165th entrant, while Norton was right behind at 166th in what turned out to be a 350-player field.
Norton was reportedly busted after running into a full house, while Damon's elimination was even more brutal. It happened about six hours into play on Day 1 and it happened to be against one of the greatest poker players of all time.
Top 5 Poker Movies You Must Watch
Damon's WSOP Demise
On the special features of the Rounders DVD, there is a behind-the-scenes segment featuring the director, screenwriters, movie stars, and a handful of poker pros. It was in that feature that Damon talked about playing the 1998 WSOP Main Event, which was accompanied by a little bit of footage.
"To sit across from these guys, it's like getting a chance to play basketball against Michael Jordan," said Damon. "You know you're not going to win, but it's an experience you're never going to forget. And the adrenaline, I mean your pulse is just going when you put all your money out there."
Prior to the event, both Norton and Damon got some tips from the likes of Phil Hellmuth and Johnny Chan, who of course had a cameo in the film.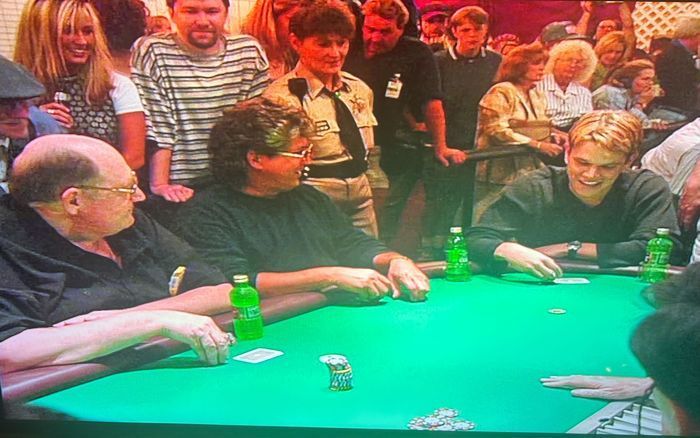 "We'd been getting some tutelage from some of the world-class players, and one of them, Phil Hellmuth, former world champion said you never throw away kings, he said you bet the farm with kings," Damon explained. "He said, 'I lost with kings one time seven years ago,' and he's a guy who plays 12 hours a day, so the odds of losing with kings are very slim. So, I look down at my hand about six hours in and I saw a pair of kings, and I was in a late position so it was a good chance to make a score."
Damon continued: "There was a raise, a reraise, and Doyle came over the top of both those guys … and I just went all in with everything I had. Doyle Brunson just looked down at the table and then looked up at me and said, 'I hate to do it to you, Matty.' That was it, he flipped over aces and took my money."
Indeed, the pocket rockets held strong and Damon exited after being on the bad end of poker's ultimate cooler. Even so, he was all smiles and added: "I'm now the best poker player in my weekly game."
More Rounders Content
PokerNews has published several other Rounders-related content. For more, check out:
*Images screengrabbed from Rounders DVD.

Executive Editor U.S.

Executive Editor US, PokerNews Podcast co-host & 2013 WSOP Bracelet Winner.

#Rounders #Star #Matt #Damon #Remembers #Busted #Doyle #Brunson #WSOP